Description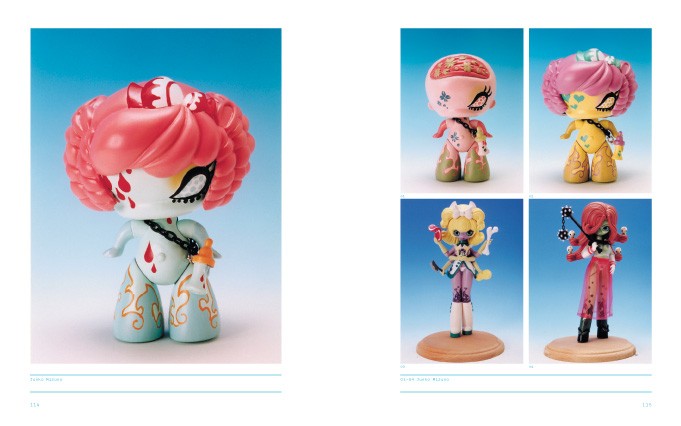 BOOK/
PICTOPLASMA 2 (DGV)
Gestalten Verlag, Berlin
by Peter Thaler
Edited by R. Klanten, H. Hellige
Pages: 224 pages, fully coloured
Format: 24 x 30 cm
Binding: special padded hardcover
Published: September 2003
ISBN: 978-3-89955-021-4
Whether they appear as painted stones, smiling houses, Nick Park-like clay figures or classical cartoons, characters are still the best way to create visuals with which one can identify.
Peter Thaler has built upon the success of "Pictoplasma", one of dgv's best-selling titles of all time. Avoiding the lure of creating a straightforward sequel or the simple repetition of his winning formula, he has once again distilled a fine selection of first-rate works from over 9,000 entries.

While the traditional role of these loveable icons as commercial branding tools remains important, this volume also touches on the vital new design impulses that have enriched the picto realm during the last few years. More and more often, designers are taking their favourites from the drawing board and computer to the streets as customised objects, urban art and graffiti. Parallel to an overall trend to shake off the shackles of two dimensions, even more of Thaler's selections have made the jump into the third dimension. For example, cute to grotesque action figures, which are increasingly coveted by adult collectors, are spread across the pages in perfect harmony with traditional graphic design and illustrations by both talented newcomers and stars like Peter Fowler.
No matter if it's scribbles, freehand or vector designs, puppets, street art or abstraction: Pictoplasma 2's prime focus remains the development of interesting character ideas and the fertile exchange between different styles and media.