Description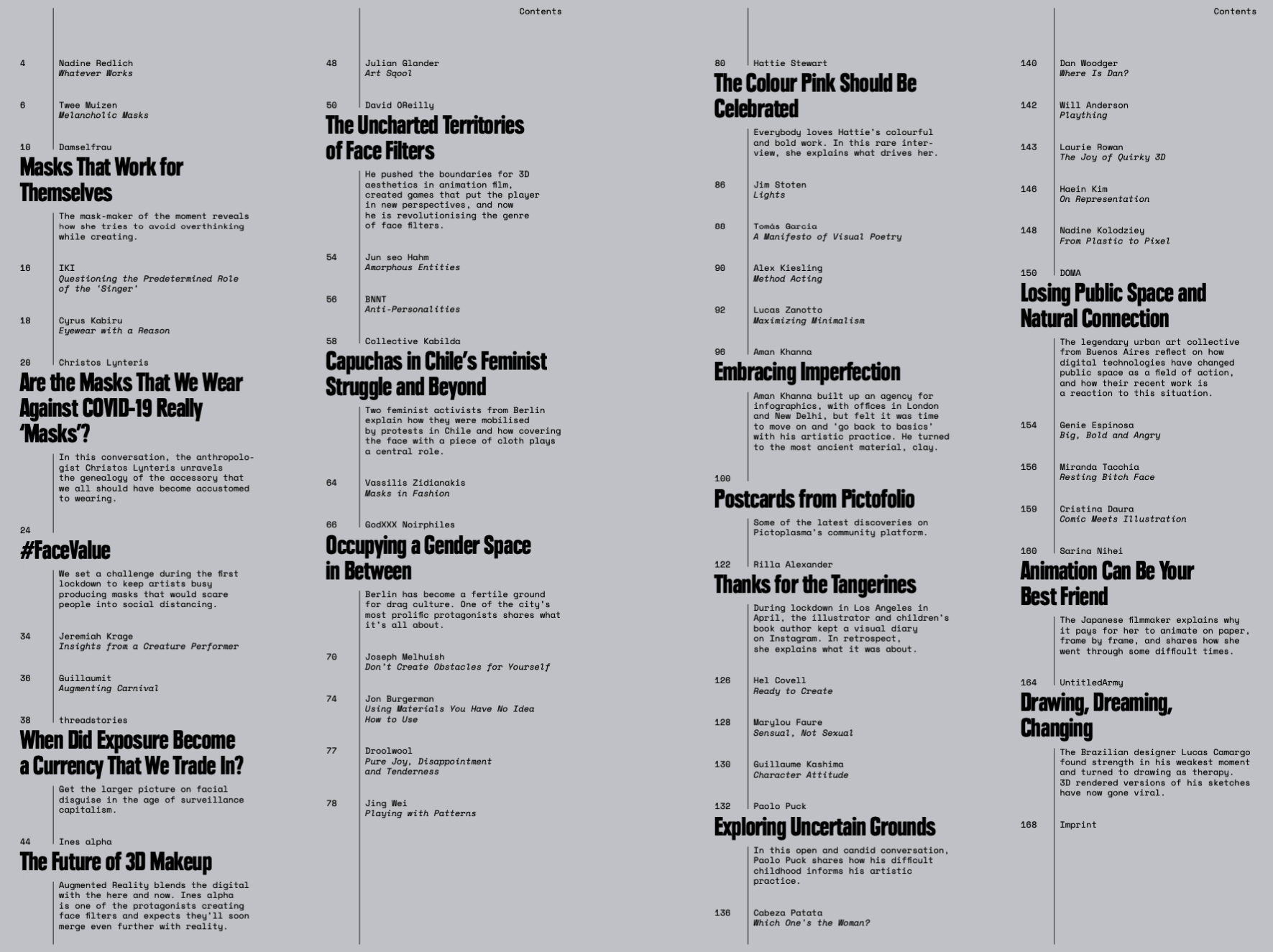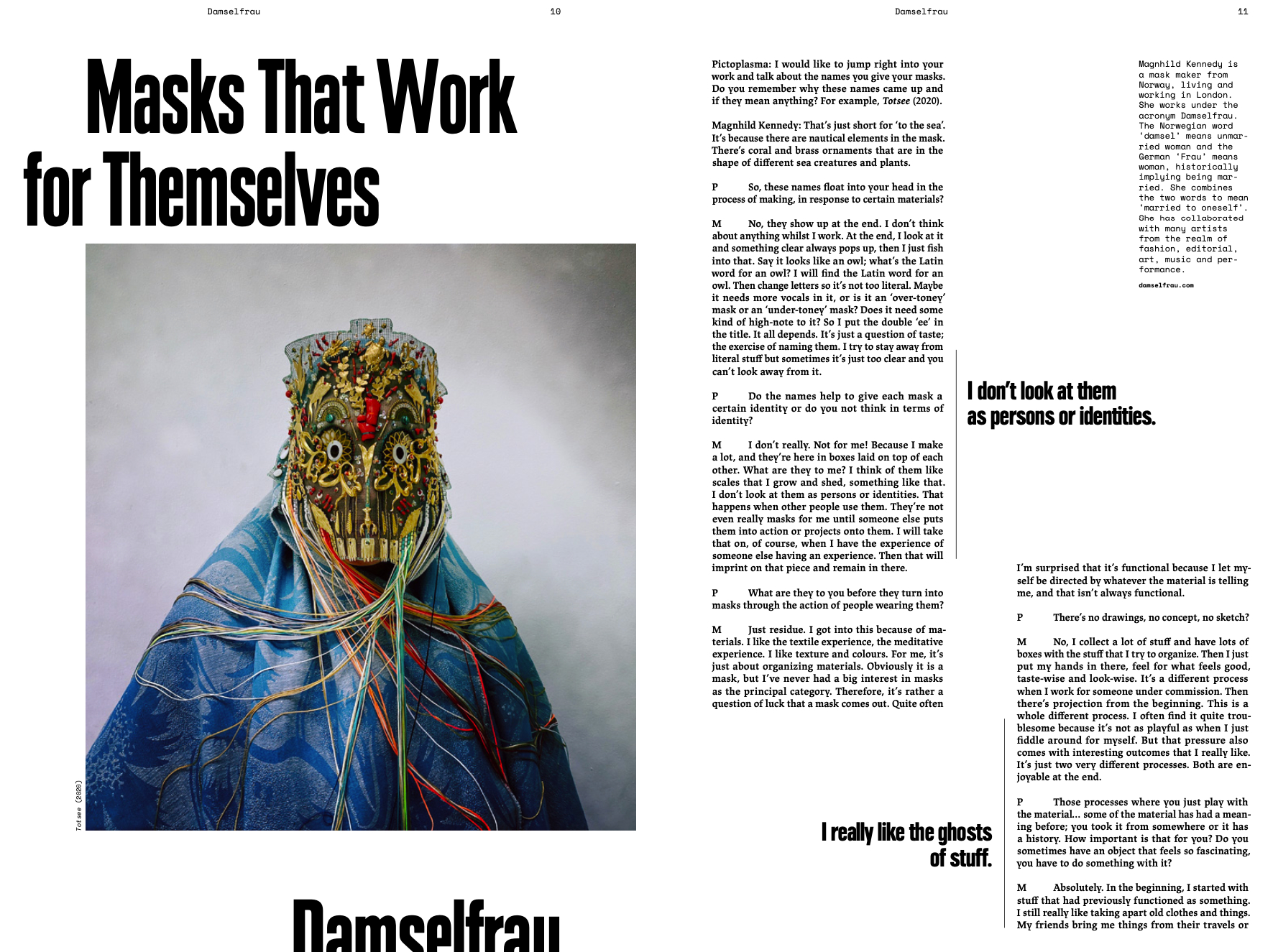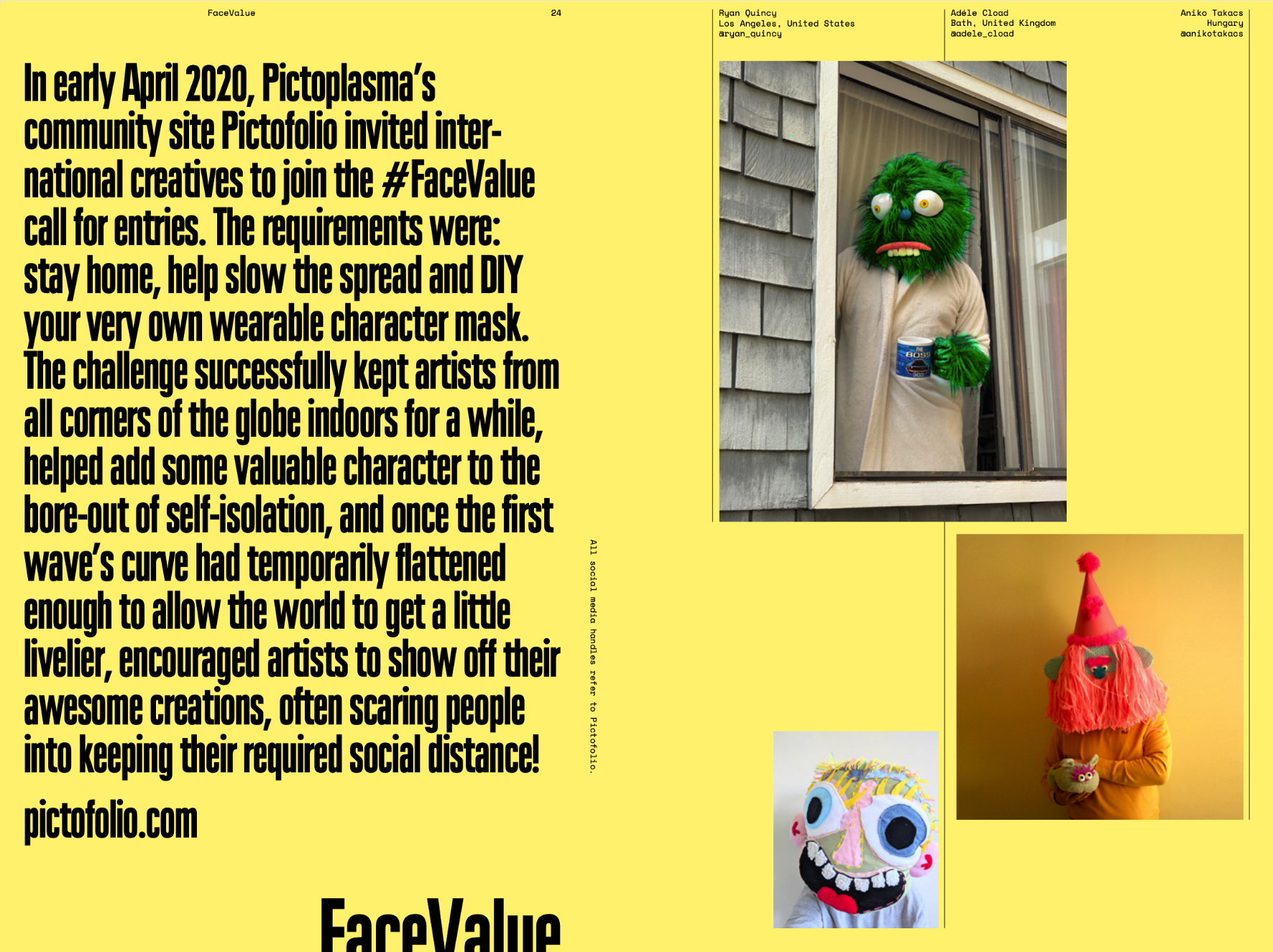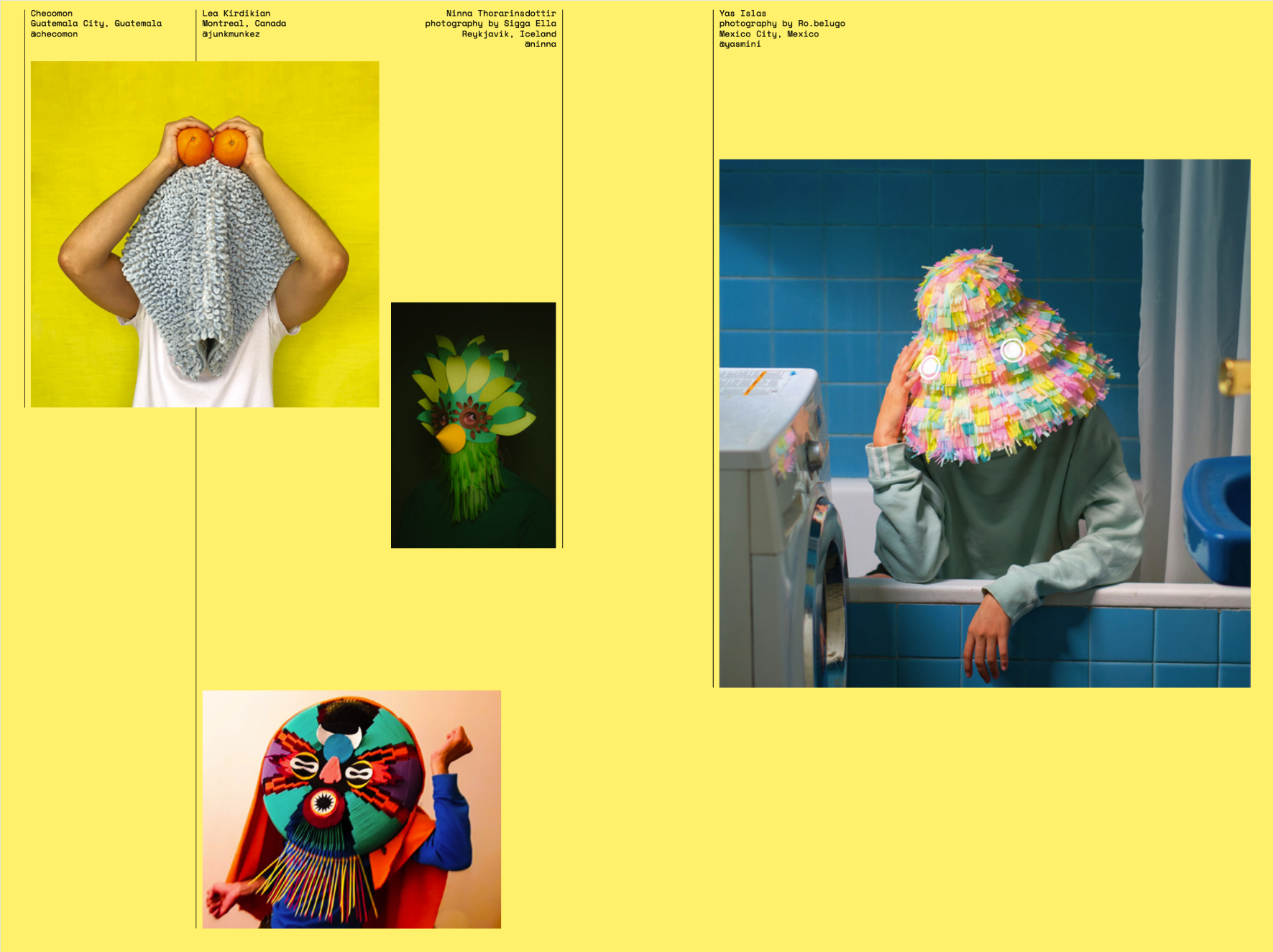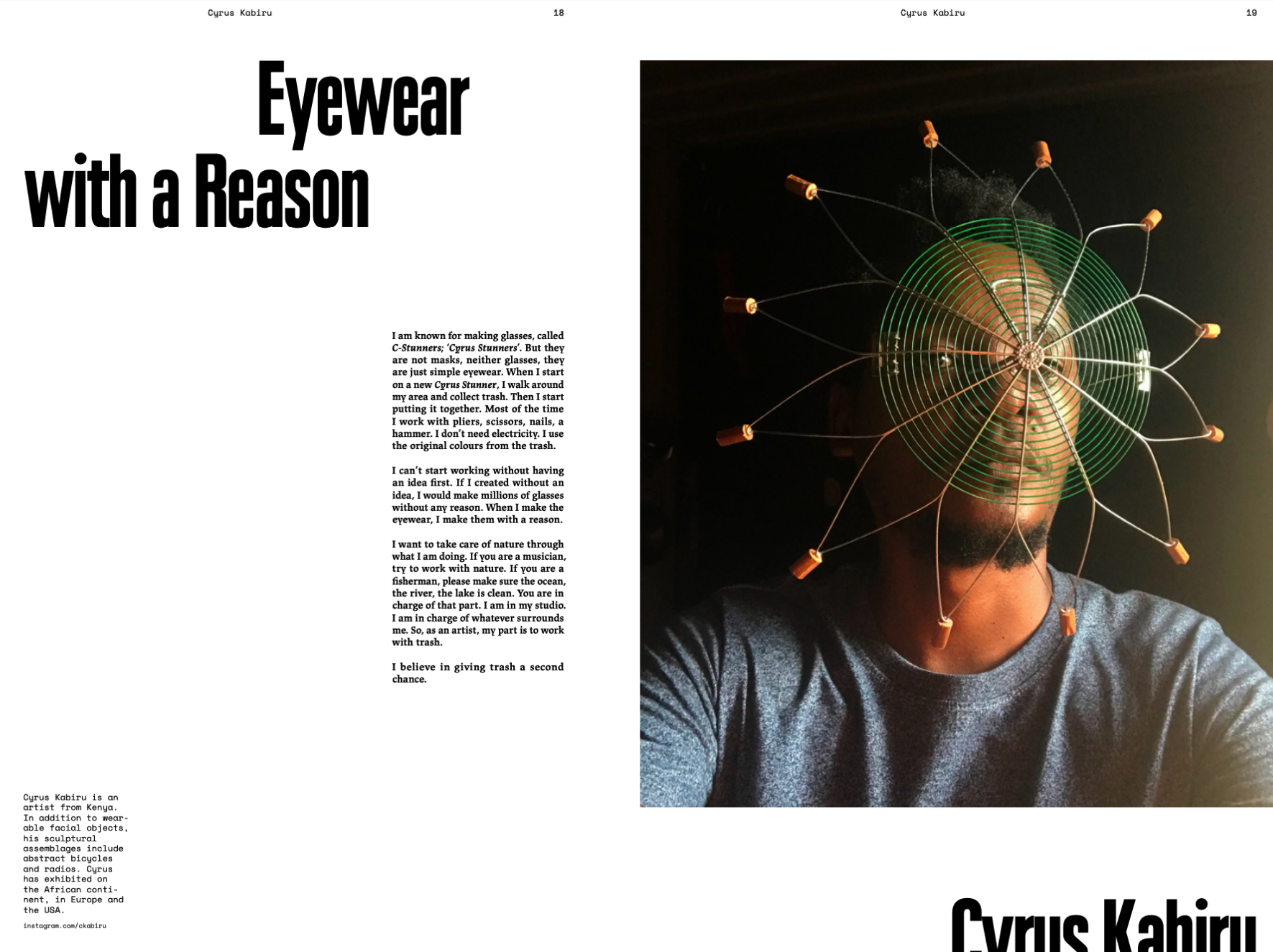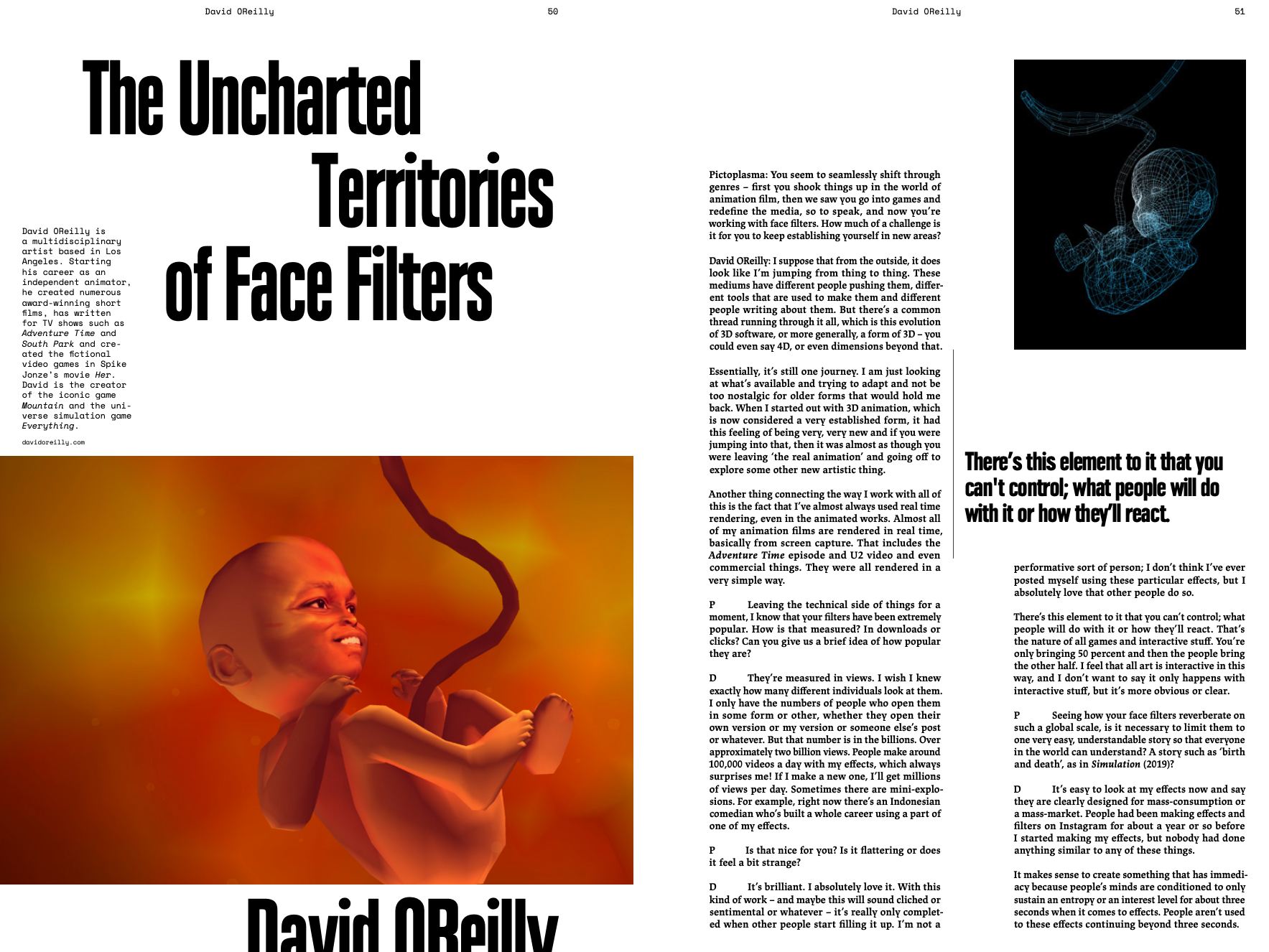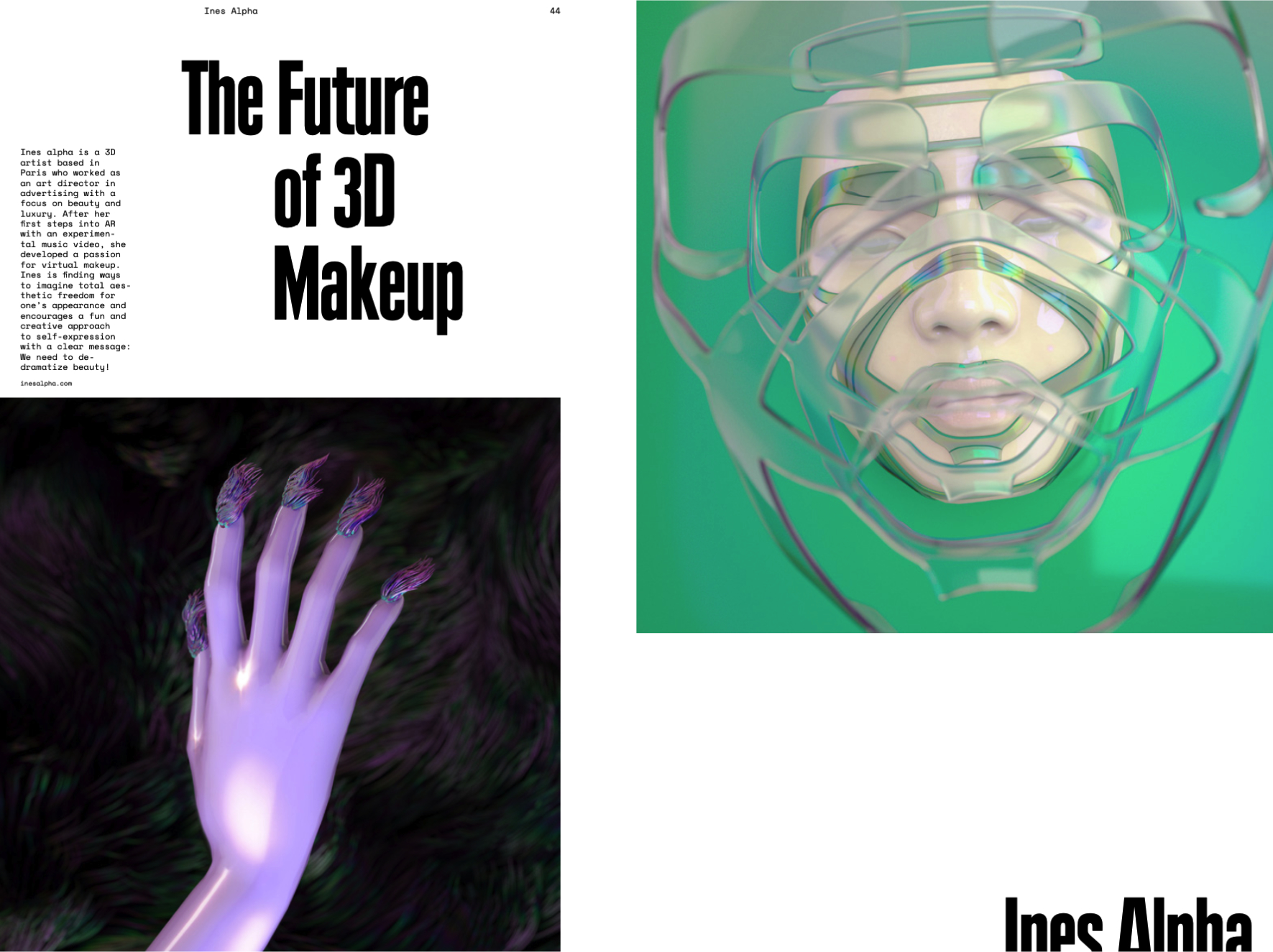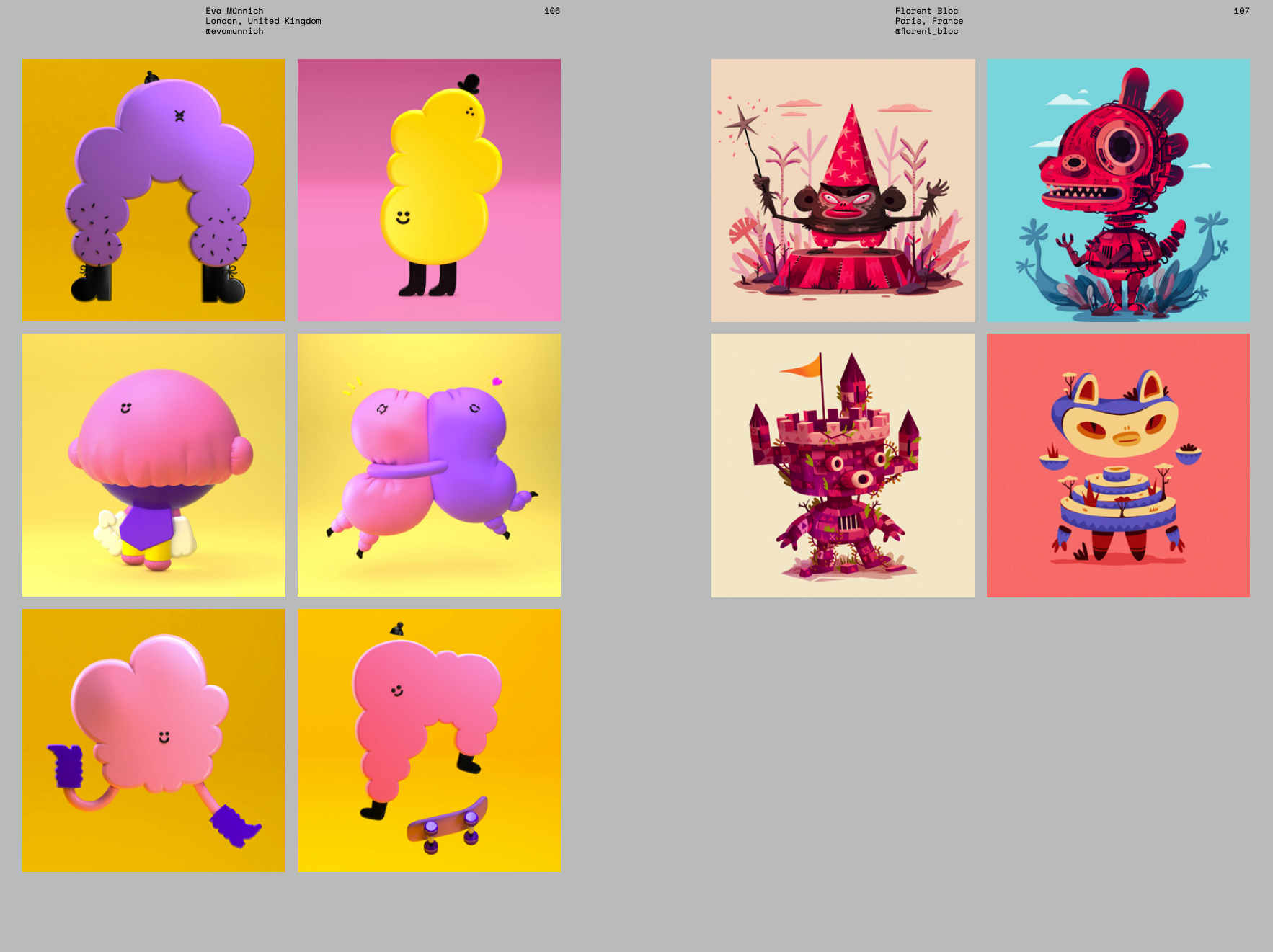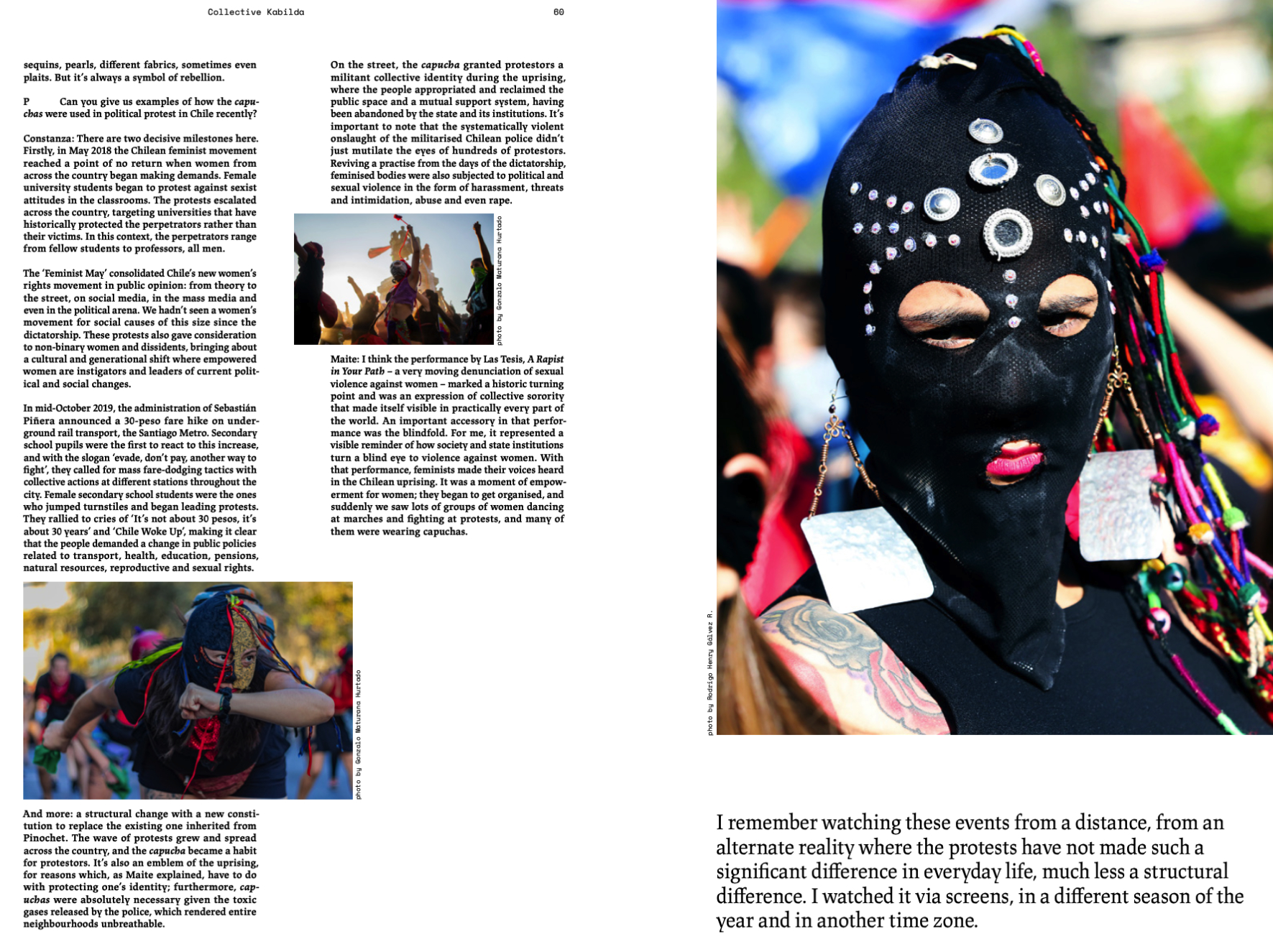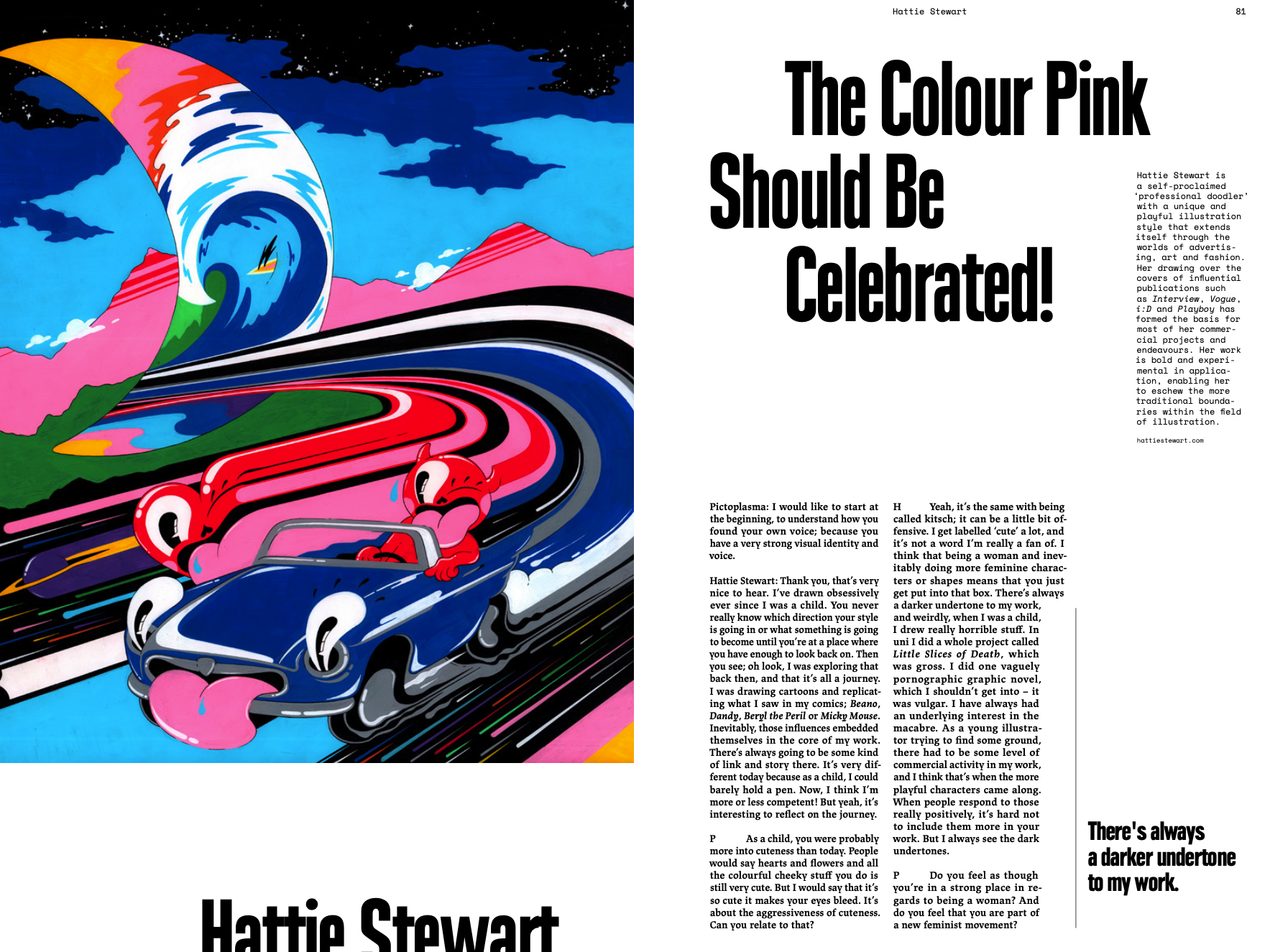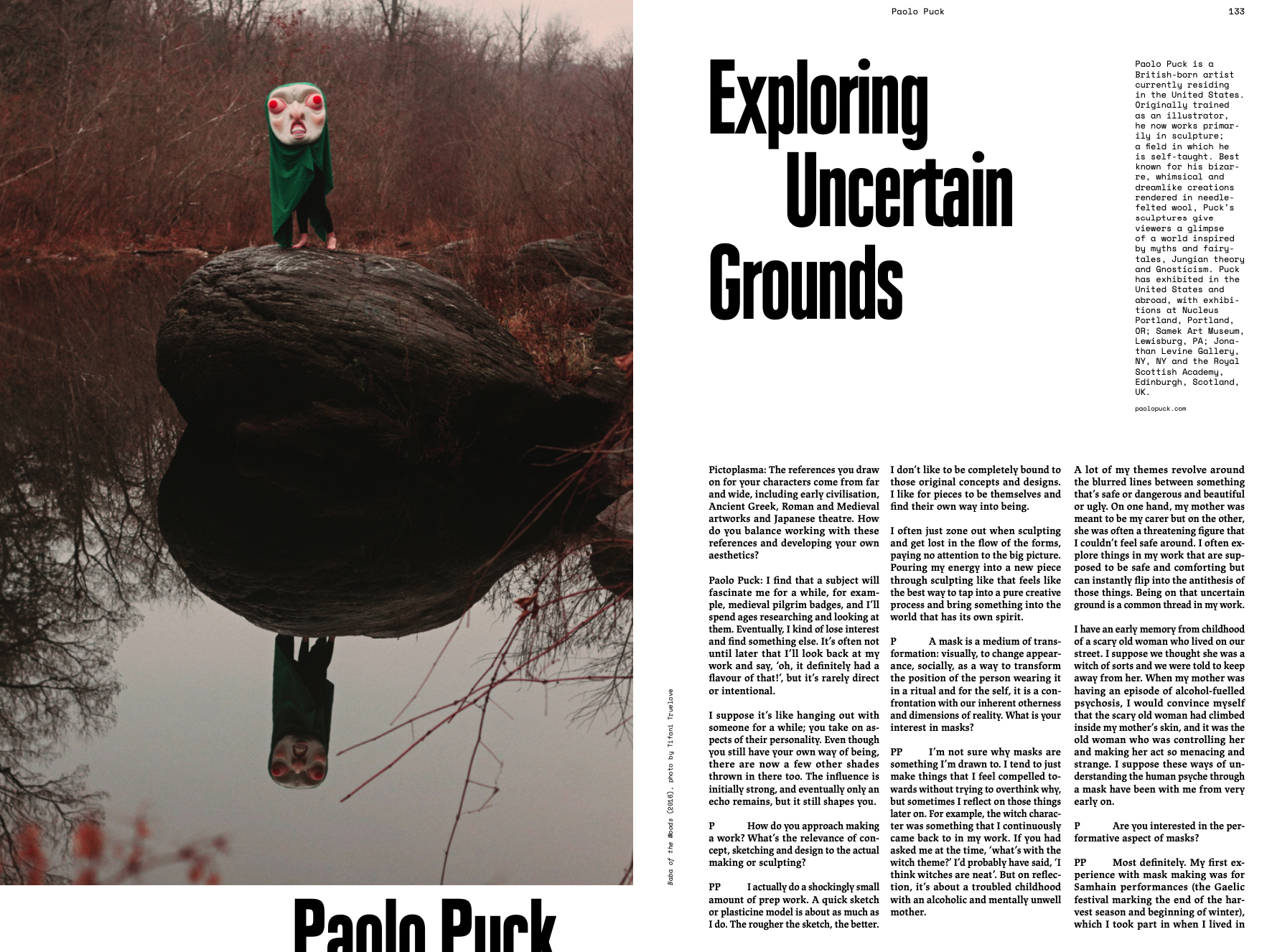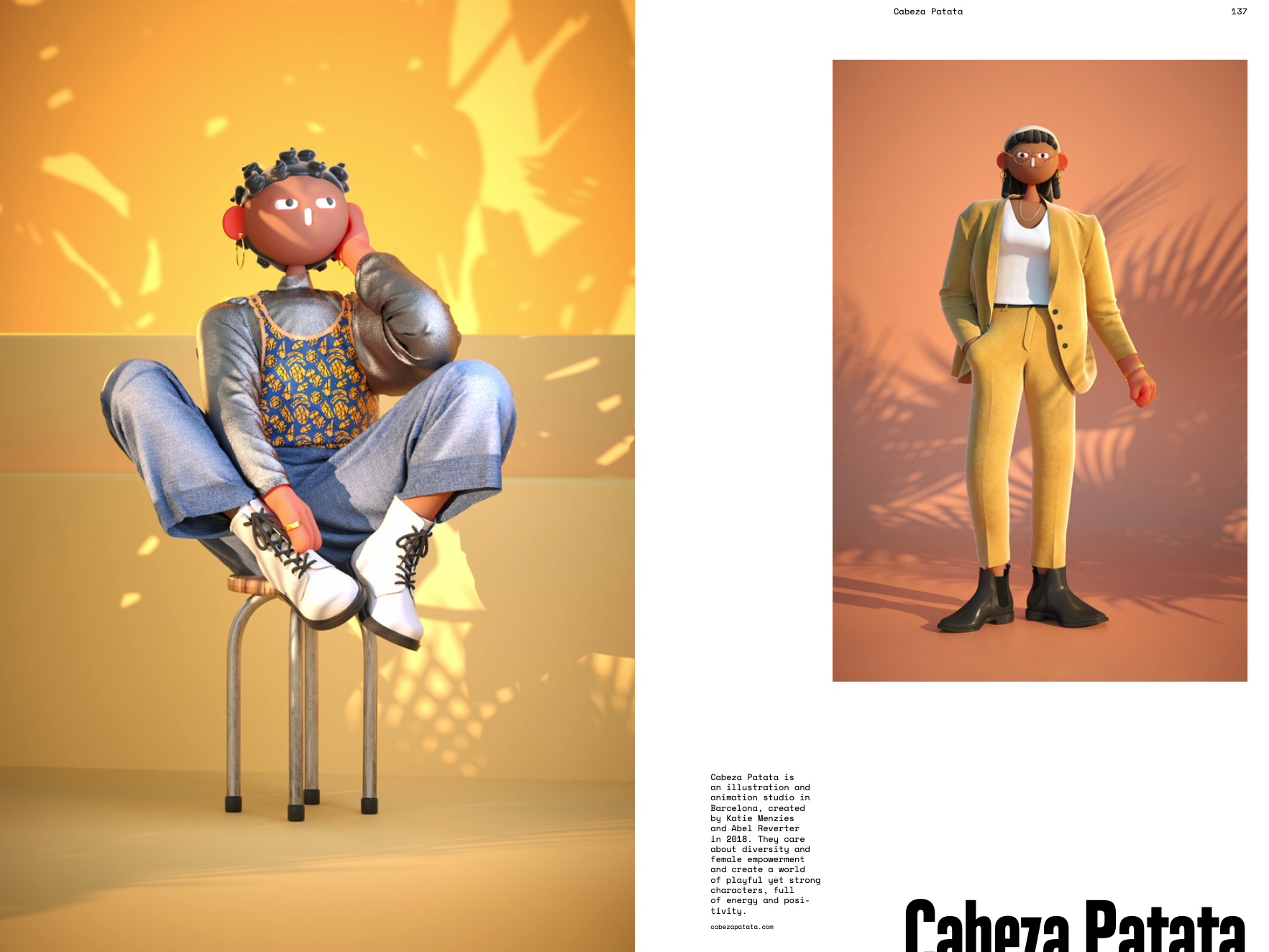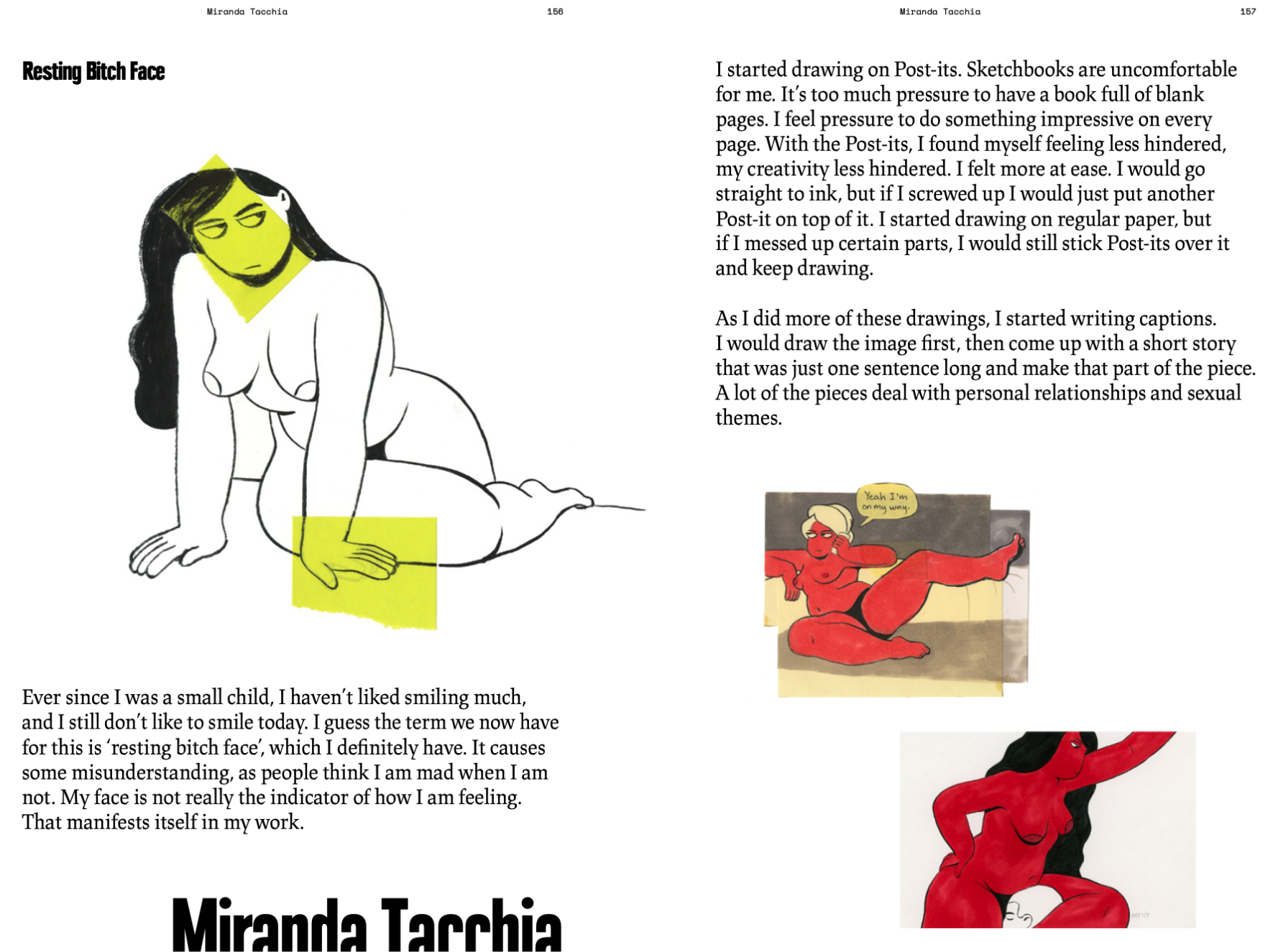 Pictoplasma
MAGAZINE #1

FACE VALUE 
Pictoplasma Publishing
Edited by Peter Thaler and Lars Denicke
Pages: 166 pages, fully coloured
Format: 21 x 31,5 cm
Binding: softcover
Published: Spring 2021
ISBN: 978-3-94224-5-08-1
The first issue of Pictoplasma's new magazine examines current artistic strategies that deal with the human face. From masks to digital filters, design to performance, pandemics to protests, the face remains a strategic zone where our identity and privacy are constantly being challenged and redefined – and new characters emerge. 
In the light of the current situation that asks us all to wear masks when interacting socially, FACE VALUE offers a deeper insight into what has become the essential accessory in our everyday reality.
Walking in the footsteps of Pictoplasma's legendary publications, this new series reflects on the latest developments and features new works by and interviews with established artists and upcoming talents.